When it comes to orthodontic treatment, the benefits of Invisalign v. traditional braces is one of the most commonly asked queries. And the answer is not an easy one: both help guide teeth to their ideal position, re-establish proper function, and restore the confidence that comes with a beautiful smile.
Let's explore the pros and cons of these teeth straightening options to help you determine which one is right for you.
First, What Is Invisalign?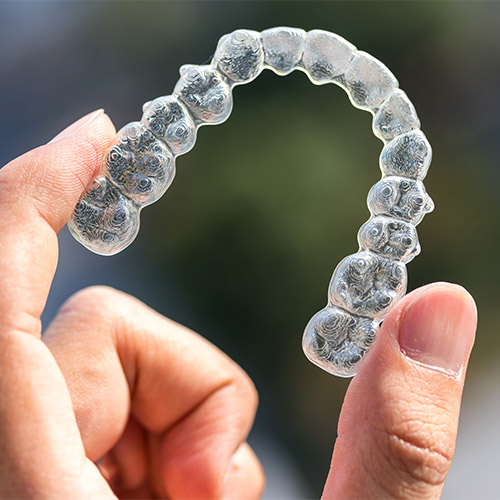 Invisalign is a convenient and aesthetically pleasing alternative to metal braces that consists of clear, removable trays that our dental professionals custom fit to your mouth. The biggest appeal and benefit is that Invisalign is a virtually invisible method of straightening your teeth.
How Invisalign Works
Your dentist will create a series of Invisalign aligners, customized to carefully move your teeth into the desired position. Discreet dental cement "posts" are placed on your teeth to secure the Invisalign, and approximately every two weeks, you change your aligners. As your treatment progresses, your teeth will straighten to the proper position.
What Are Traditional Braces?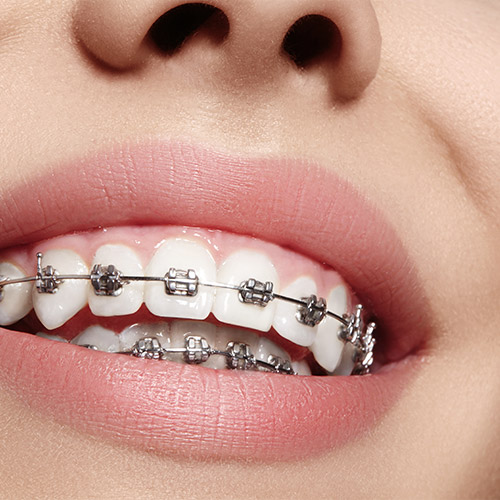 While the advent of traditional braces began in the nineteenth century, advancements of traditional metal braces have come a long way. Still made up of stainless steel brackets and wire, these improvements deem them smaller and more comfortable than ever before.
How Traditional Braces Work
Metal braces contain specialized brackets through which the orthodontic wires pass. The type and thickness of the wire determine the amount of pressure that is necessary to realign the teeth into the proper position.
When wearing traditional braces, it is common to see your dental professional every 3-4 weeks so they can adjust the orthodontic wires to ensure your teeth are tightening according to your treatment plan.
What Are the Pros and Cons of Each?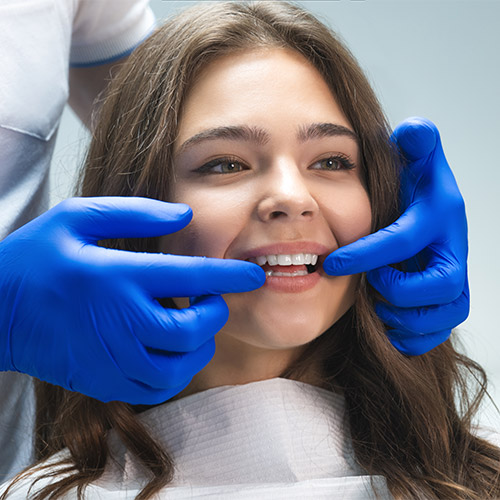 Everything has its pros and cons – and orthodontic treatment is no different. Here is a quick comparison of Invisalign and traditional metal braces so that you can easily determine which teeth straightening system is best for you.
Cost
The overall cost of Invisalign and traditional metal braces is relatively similar. It is important to consider all other factors before deciding on which teeth straightening treatment is right for you.
Most dental practitioners commonly offer a range of dental pricing options and will assist with insurance claims. At Southland Dental Centre, we want to make your dental experience as simple and convenient as we can, which is why we accept a number of payment options, including post-dated cheques, credit card payments, and monthly payment plans. We'll work with you to assess your type of dental insurance coverage and set up the appropriate process for direct billing if applicable.
Function
The Invisalign system works best for relatively simple dental corrections. If you have larger issues with back teeth, have complicated bridgework, or the need to rotate or vertically move teeth, Invisalign might not even be an option for you.
Our dentists will be sure to recommend the best treatment plan available for your unique situation.
Duration of Treatment
Typically, traditional metal braces are affixed to the teeth and worn 24/7 for an average of two years – depending on the severity of your misalignment. The Invisalign system is worn 20 – 22 hours per day (taken out only when eating and brushing) for up to 6 to 18 months. While Invisalign treatment can work faster than traditional braces in some cases, it is dependant on the condition of your bite and severity of your teeth misalignment.
Maintenance
Because traditional metal braces are affixed to the teeth, they are brushed and flossed regularly, at least twice per day. As for Invisalign, cleaning can be done with the Invisalign Cleaning System (which consists of specialized plague cleaner) or gently cleaning and rinsing the aligner trays in lukewarm water. There are a number of additional maintenance tips to maximize the benefits of your Invisalign system.
Dental Visits
Invisalign trays are typically changed every two weeks, Your dental practitioner will provide you a number of trays so office visits are required approximately every four to six weeks to ensure optimal progression. Traditional metal braces usually require monthly visits for both tightening of the wires and to ensure your treatment is on track.
Comfort
While some patients insist that Invisalign trays are more comfortable than traditional metal braces, it is largely subjective and dependant on the user.
Wearing Invisalign trays for at least 22 hours a day can be difficult at first, but it can also mean they are more comfortable to wear. Because they have to be removed only to eat and when brushing, you can eat what you want—when you want, without the discomfort of lodged food particles. With traditional braces, you may feel discomfort from wires and brackets, have food particles more readily stuck in your teeth and have difficulty eating hard or sticky foods.
Aesthetics
Metal braces are typically shiny metal, but other custom colors are now available. Another fun element is the addition of coloured elastics, or elastic ligatures, that can provide an individualized look. Invisalign trays, on the other hand, are clear plastic, nearly invisible and very discreet.
Whatever teeth straightening option you choose, Southland Dental Centre has the knowledge to help you find the most effective solution for achieving a healthy, beautiful and straight smile.