Gum disease is not as well known a condition as, say, cavities. But it's a common outcome of inconsistent dental hygiene, and your dentist might spot signs at your next dental exam.
Cavities can usually be met with restorative dental procedures like fillings, but it's not obvious to most patients what can be done about gum disease. Fortunately, it can be prevented, and with some knowledge on causes, and treatment at various stages, you'll be equipped to fight it.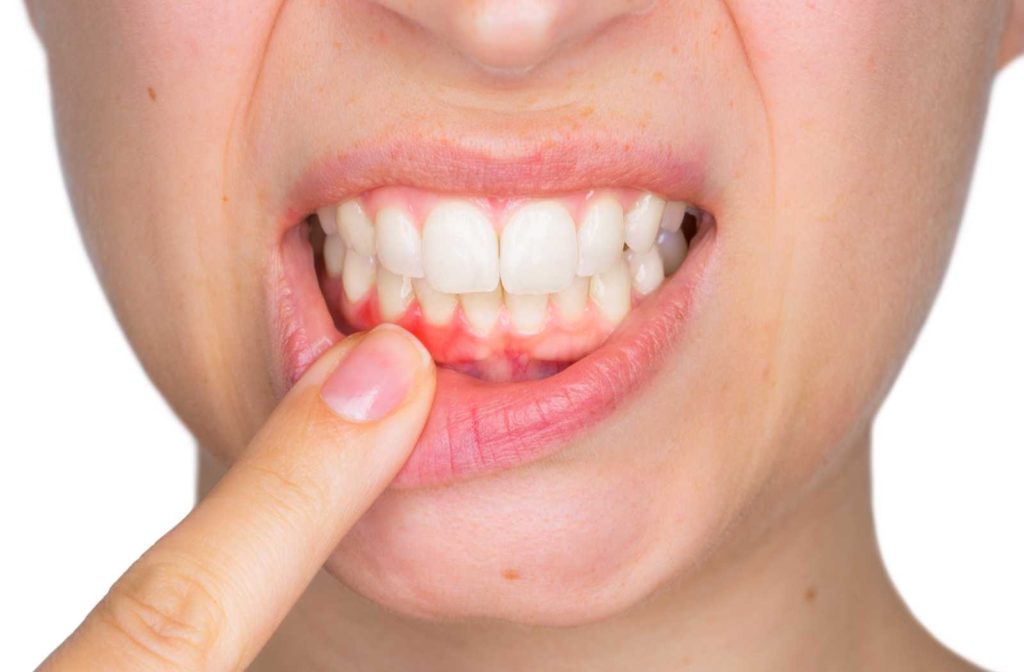 WHAT IS GUM DISEASE?
You may have heard your dentist refer to gum disease as periodontal disease. Periodontal disease is broken into 2 conditions:
Gingivitis: Early-stage gum disease that is reversible.
Periodontitis: Late-stage gum disease that is not reversible, but can be managed by your dentist.
Gum disease is an infection that can damage soft tissue and eventually damage the bone tissue supporting your teeth, without treatment. It can also lead to loose teeth or total loss of teeth. Infection of your gums can lead to bloodstream infection, threatening your overall health. There can be many symptoms, and their severity can come at different levels.
HOW DOES GUM DISEASE DEVELOP?
Gum disease traces its roots to plaque buildup, plaque being a product of bacteria thriving on the surface of your teeth. When plaque goes unremoved, by brushing, flossing, and professional dental cleanings—it hardens into calculus (also called tartar), which needs professional removal because it's too hard for toothbrush bristles to dislodge.
Even before plaque hardens into calculus, it can cause gingivitis. If plaque is on your teeth for more than 24 hours, it will start causing gingivitis.
The gingivitis causes gum inflammation. Inflammation boils down to an immune system response to foreign bodies, in this case, bacteria.
WHAT CAN INCREASE YOUR RISK OF PERIODONTITIS?
If gingivitis is left untreated, it can lead to periodontitis, a more advanced form of gum disease. Risk factors of periodontitis include:
Gingivitis
Smoking or chewing tobacco
Poor oral health habits
Hormonal changes, such as those related to pregnancy or menopause
Recreational drug use, such as smoking marijuana or vaping
Inadequate nutrition, including vitamin C deficiency
Genetics
Obesity
Certain medications that cause dry mouth or gum changes
Conditions that cause decreased immunity, such as leukemia, HIV/AIDS, and cancer treatment
Certain diseases, such as diabetes, rheumatoid arthritis, and Crohn's disease
While some risk factors are bigger than your dental hygiene routine, it's notable that inconsistent brushing and flossing or gingivitis form major risk factors. These risk factors are preventable, with good oral hygiene, so you can better manage other risk factors. If you can focus on prevention, you stand a much stronger chance of avoiding the stage where you need treatment for it!
HOW TO PREVENT PERIODONTITIS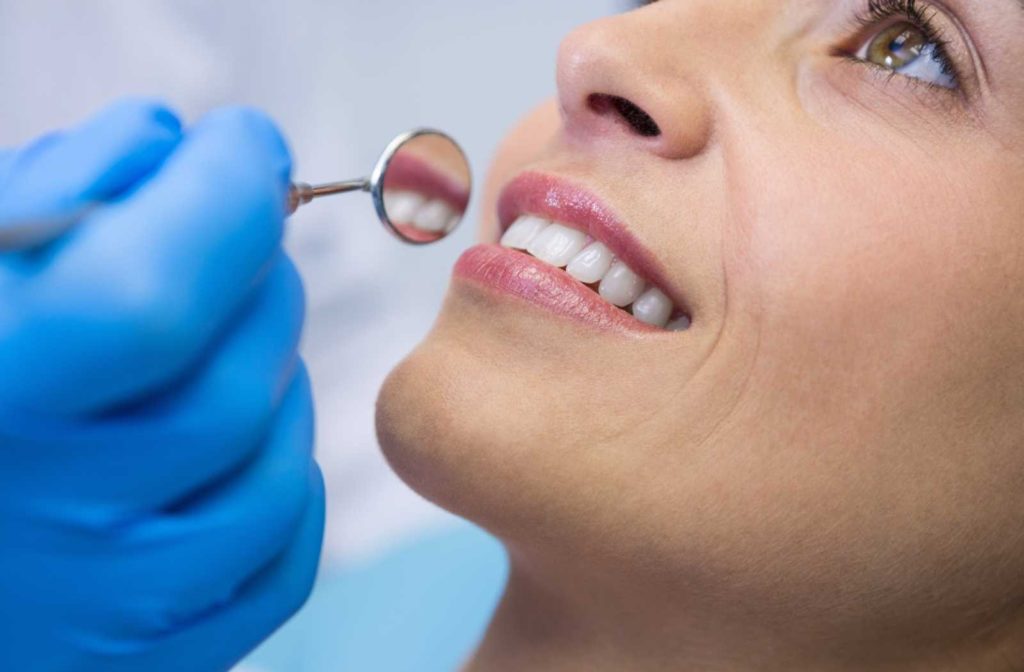 If you keep your teeth clear of plaque, especially where they meet your gums, you can seriously limit your risk of developing it from plaque, tartar, or gingivitis.
PROFESSIONAL DENTAL CLEANINGS
Regular dental cleanings remove calculus, so you only have the soft plaque to remove with daily brushing. It also gives your dental hygienist the opportunity to monitor your gums for signs of gingivitis or periodontitis.
BRUSHING & FLOSSING
Brushing at least twice per day and flossing once per day are your first and last lines of defense against plaque. And they're super effective methods that can keep your mouth healthy.
With good brushing and flossing habits combined, you can save a lot on dentistry you might need stemming from gum disease complications. That can include not only dental fillings, but root canals, dental crowns, dental surgery, and dentures. But there are other steps you can take.
OTHER HYGIENE TOOLS
Brushing and especially flossing might not be easy for everyone. Your dentist can recommend tools like:
Water flossers (WaterPik)
Electric toothbrushes with special gum attachments
Floss alternatives (Perio Pic, rubber-tipped gum stimulators, SulcaBrush)
SWISHING WATER AFTER EATING & DRINKING
Swishing water in your mouth means dislodging microscopic food particles in the pockets around your teeth. With a good swish, you can remove food particles, thereby preventing the formation of plaque.
DRINK WATER BEFORE SLEEP
Drinking water before bed can lessen dry mouth. Dry mouth makes for a better environment for bacteria, which aids plaque and calculus formation.
SELECT SUGAR-FREE CHEWING GUM
Chewing gum is a popular choice for people looking for some oral stimulation, but sugars found in chewing gum can get problematic fast. They supply a lot of refined, liquid sugar that can get into the deepest pockets of your gums and teeth. Inflammation and plaque are almost guaranteed unless you select sugar-free chewing gum.
EAT RAW VEGETABLES
Raw vegetables are typically too difficult for bacteria to break down and turn into plaque. Bacteria thrive most on carbohydrates, fats, oils, and sugars, so if you cut down on snacks of this kind, and select raw vegetables, your plaque levels can lower.
PERIODONTAL SURGERY
If gum disease advances to periodontitis, despite dental cleanings and good oral hygiene, your dentist might resort to periodontal surgery. This can include several procedures (some of which require a specialist) to set your gums back on the path to good health. Effective measures include:
Root planing
Medications taken orally or placed directly under the gums
Corrective surgeries:
ROOT PLANING
In particular, deep cleaning of the tooth's root surfaces below the gums (root planing) is the place to start before looking at more intensive surgeries. Root planing is the least invasive option, with most patients able to undergo the procedure without anaesthesia or freezing. Patients are able to return to work the same day.
ASK YOUR DENTIST FOR THE STATUS OF YOUR GUM HEALTH
If your dental hygiene habits at home aren't cutting it, or you lack a toothbrush that's right for you, there's a good chance you can still turn things around. Advanced gum disease isn't quite as common as milder cases, thanks to regular dental cleanings. You can ask your dentist all about your status at the next dental exam. Please book now, and prepare by practicing superb dental hygiene at home!